Task lighting is a type of lighting that we use for a particular area in the room and helps to complete the task easily. These lights are totally different from ambient lighting which are used to illuminate the general area. Task lighting is predominantly useful for seeing fine objects or objects having low contrast.
These lights are especially used in software or hi-tech industries where employees have to work for a long time on computers. Also at home, Task lighting is important when performing specific tasks, like reading, doing homework, cooking or getting ready in the bathroom.
Today, Focused lighting is creating a buzz in the market due to the fact, that It reduces eye strain. These lights are made up of LED bulbs. That is less aggressive for our retina.
Stylish and classy lighting complements room's looks and enhances its appearances. Task lighting adds elegance to interior design wheater at home, workstation, and other areas.
Strategies for Task Lighting
There are 3 different strategies for task lighting.
Asymmetric task light
Localized average lighting
Freely adjustable task light like a balanced-arm lamp, a swing-arm lamp
There are so many works of task lighting in machinery, so many work areas need luminous light. Task lights play a very important role in medical and surgery as well as dentist lamp. Task lamps are also used in many home activities like sewing, reading, writing, repairing, crafting and other activities.
Types of Task Lighting
Task Lighting can be broadly classified into 10 types according to their use. Names and descriptions are as follows.
Adjustable
Magnifying task lights
Localized average
Home
Industrial
Wall sconces
Table lamps
Desk lamps
Pendant light
Ceiling lights
Let's describe all these task lightings
Adjustable Task Lighting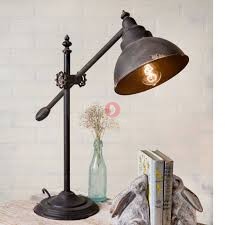 The most important feature of these types of lights is explicit, anyone can adjust these lights according to their use. These lights have some limits that how to position the light. A freely adjustable lamp can include glare control, like honeycomb or parabolic louver that set the focus of light on the required area.
The common form of home task lighting includes a goose-neck lamp or swing arm light. With the help of an adjustable neck, you can fix it on the exact area where you want, and you can adjust the swing-arm wall sconces on the side of the bed or chair. For a home office, people mostly like to use a free-standing, adjustable desk lamp.
Magnifying Lights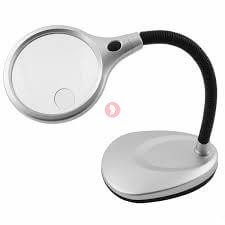 Some task lights come with magnifying glasses for detailed tasks such as medical, embroidery, etc. Magnifying Lights combine magnification and illumination in the form of a desk, floor, or portable lamp, and can typically be clamped or affixed to a flat surface.
Localized Average Task Lighting (Ambient lighting)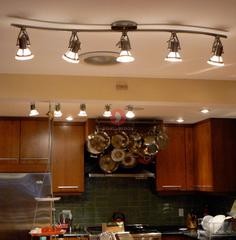 Localized Average Task Lighting commonly used as a fixture that can provide both ambient light and task light, or achieve both purposes with a single light source
Home Task Lighting
You can also use task lights for household use. These lights are helpful in some specific tasks like cooking, sewing, reading, paperwork or getting ready in the bathroom and gives the home a stylish makeover. These lights are available in the market in fixed and adjustable form. For example in the kitchen, you can use task lights to illuminate cooking stuff and prep desk.
Industrial task lighting
These industrial lights are mostly placed for the actual task. The luminaire directs the light over the desk, with the highest illuminance to the side of the lamp head. There is mostly one arm system that holds the lamp head horizontally. It is used where people are using different height furniture.
Wall sconces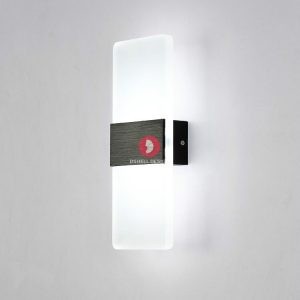 Some zones requiring task lighting probably won't be perfect for table lights that would take up important capacity, work, or serving surfaces. In these spaces, wall sconces that give downlight can be a decent option for task lighting.
Table lamps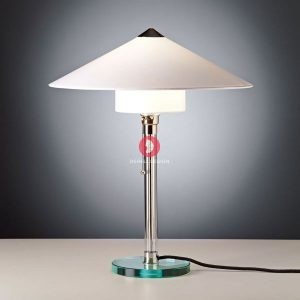 A table light can give required lighting to a work area, workspace, lounge or bedside table. For example:- A pair of dining area these table lamps can give the perfect touch for serving dinner.
Desk lamps
A desk lamp is an especially one with an adjustable arm or gooseneck is give an idea for the task light it is given focus light in the night so if you are reading or working at a laptop you can work without disturbing the partner or using the room light to work at night.
Pendant light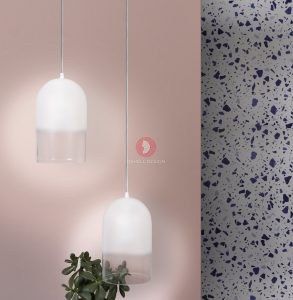 It is very popular in the modern kitchen and bathroom design to give natural light at night without any problem. This pendant light is hanging from the wall or ceiling to give direct light to overhead in working areas to work efficiency and without giving stress to the eyes. Because it comes from to top so they give a wide area of light to work easily.
Ceiling lights
Ceiling lights are the most ordinarily used type of house lighting. Mounted to the ceiling, these lights give low-light. They are connected to the wall switch. It comes in various designs and colors to change so you can enjoy the various combination at home or by just adjusting by an app to mobile which color you may like to light up the mood or hosting party at home.
Conclusion
Hope this article resolves all your queries about task lighting, its different types, strategies. Task lighting is tendring in the market due to their looks and benefits. If you are planning a makeover of your place, task suitable is the one thing you need to give your place a stylish, classy, trending but yet comfortable looks.
You can also check Ambient Lighting Interior Design and Accent lighting Ideas. Thank you for giving us our time. If you have any queries or feedback feel free to comment, we will get back to you soon..!!