Everyone loves their home, especially when they have invested money and time in building it. But by the time passes your house needs maintenance or even you get bored with the current design. Are you bored as well Or Is your house demands a makeover, and want to develop your residence? Then you need to hire an architect to renovate your home with a new style and design which makes you "WOW"…
Then you need to hire a skillful architect who can understand your desires and remodel your house accordingly. But don't worry… We are here with some tips to hire an architect. You can also design your office interior with unique and best ideas.
Hiring an appropriate architect to remodel your house as per your demand and needs is the most important thing when you think of home remodeling. These simple tips will help you to hire an efficient architect for your work. As you will read the article you will get an idea of some important stuff to keep in mind before hiring an architect.
Why hire an architect in India for your construction projects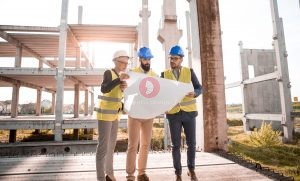 Choose after consulting
Ask your friends and family for referrals to the architect of the one who has already remodeled their home, and was pretty much satisfied with their experience. Have reviews of different architects and then shortlist some whom you like.
Research about the architect
On the shortlisted architects, do a penalty of research on each candidate, do a google for their previous work, check client satisfaction, meetup or call up each architect and ask about their quotes on your house remodeling. Don't forget to talk about their lump sum cost.
Talk on your desires
Have a completely open conversation on what you need from the architect. Talk on details of your home remodeling idea and ask for his suggestions also. Make sure that the architect can understand your requirements. Ensure his credibility.
Hire a licensed architect
A license is nothing but proof that the person is a professional, expert and has experience. Hence, never give away your house in the hands of an architect who has no license and proof that he is worthy to work on any remodeling projects. Before choosing an architect or team of architects makes sure they are a licensed person and don't have any past civil crime record.
Check previous works
Checking an architect's previous works is really important. If they can present to you a portfolio of their previous work, then you can see their work, analyze their creativity and potential to think out of the box. This will help you to know Is he/she is the appropriate architect to remodel your house. Asking one's work from one's mouth can help in understanding their vision to work.
Check the rates
Budget is something that worries everyone. In the case of hiring architects, we need to know their charges. We should be aware of the standards on which he is fixing prices. One thing that's for sure is, great architects might cost a little more than an average one, but the amount of value-added to your project could be worth it. You can later negotiate too.
You can also read home building projects for designing your home without 3d effects.
Conclusion
By following these mention steps you can hire an expert architect, who will help you to remodel your house as per your needs. I hope this article will help you to hire an efficient appropriate architect to remodel your house and give it a fresh cool look within your budget and control. If you have any query feel free to ask in the comment section. Any feedback and suggestions are always welcomed..!!