Barndominiums have become more popular with home builders because of their extreme durability and long-term maintenance compared to traditional homes. Their unique structure makes them highly marketable for backstory, energy efficiency, rent, or farm stay. For this reason, most people now want to transform their old barndominiums into beautiful homes.
Transforming a barn into a home is not an easy task, but it depends on the property, condition, and purposes of use. You will need to consider the design of the house before starting the conversion process. Besides, it is also crucial to balance the home's requirements with maintaining the appearance and structural integrity of the barn. For your help, we will provide a complete guide to transforming a barn into a beautiful home.
Why Turn A Barn Into A Beautiful Home?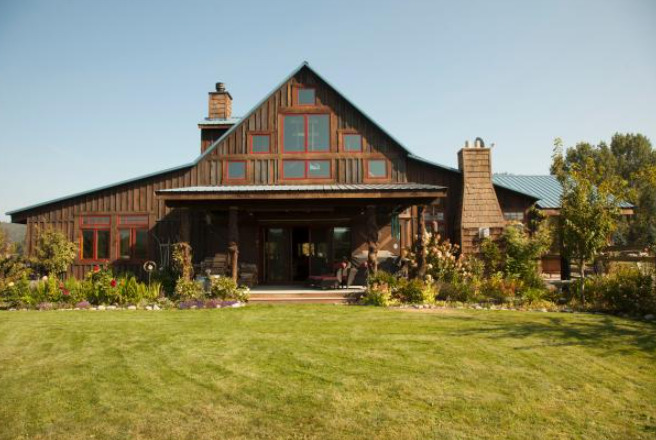 Your barn will bring a large number of features and potential when converted into a beautiful home. Its antique exteriors or original stone walls will add an ancient look to your newly built house.
Besides, adding home-like touches like a comfortable wraparound porch, revealed beams, a metal roof, a stone fireplace, and a pretty kitchen will make your barn unique. This will help you to get the best living experience.
However, building a traditional home can be challenging in an area like Arizona, where building costs are skyrocketing. In that case, building a barndominium in Arizona will enable you to build your dream home at the lowest cost quickly. This way, you can design your home according to your preference.
How to Turn a Barn Into a Beautiful Home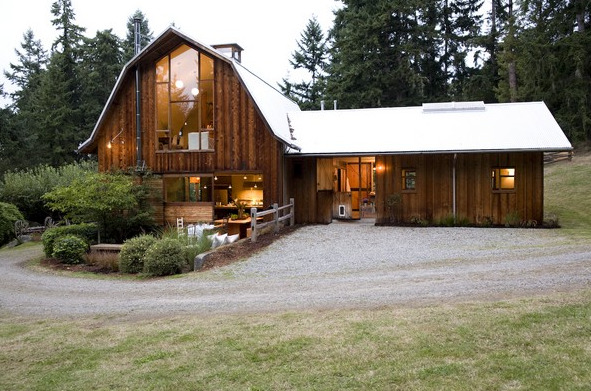 While converting a barn into a beautiful home, you have to take every step carefully. Otherwise, your total effort will be ruined. For that, here, we have provided a step-by-step guideline about transforming a barn into a house.
Build A Solid Foundation
Since the floor of the old barndominium is dirty for various reasons, you need to clean it first. In that case, you can raise your barn a few inches off, making a new solid ground under it. This task will require jacks to lift your barn so that you can easily build a cement foundation underneath. Once the floor is dry completely, set the barn on the floor using the lifting jacks.
Rebuild the Frame
If your barn is too old, the frames can become wrung over the years. So, you need to discover which frame needs to be replaced. This is a crucial task because these frames will support the mass of the whole house. In some cases, you may need to build a whole new frame so that it supports a second-floor building. If you expect to sleep peacefully in your barn, you should ensure that your barn frames are not distorted.
Re-Roof Your Old Barn
When converting a barn into a beautiful house, you must ensure the roof is well-built. This is because barn roofs usually are not built properly and may have several leaks. In that case, you have to find the leak spots and seal them using acrylic or urethane coating. This will help seal the space where leaks happen as well as prevent rust. You also should make sure that the roof has enough integrity to prevent heat.
Sloop The Roof
You may have to change the slope of your barn if you want to build your house in a snowy area. For that, you will need to add more structural support, such as load-bearing beams. This is because the roof may have to bear the load of a large amount of snow.
Adding Doors And Windows
Although the barn door is strange, the structure is huge open. You will have to choose the right place to make doors and windows. These should be more functional so that bright light enters the living area. At this stage, you can make walls inside the barn for separate rooms like bedrooms, kitchen, drawing, dining, and bathroom.
Set Up Plumbing, Electricity, and HVAC
Once you have performed the above task, you have to set up anything you require inside the house. Usually, you will need to install wiring, pipes, and cooling and heating systems inside a house. Besides, you will have to install bathrooms, a kitchen, and a few electric outlets.
Insulate the Walls
Typically, most barns don't come with insulated walls. If your barn is like that, you have to do it manually. Insulated walls help regulate temperatures inside your barn house. In that case, you can use insulating materials in the framing between the interior and exterior walls. Using spray-in foam insulation will also be an excellent way to make your barn wall insulated. Spray-in foam insulation is durable, hardy, and relatively economical.
Finishing Work On Interiors
At this stage, you can install cabinets, backsplash, flooring, countertops, ceilings according to the preference you want in your new home. The good thing is that you can now design your home interior like a traditional house. Besides, hiring an interior designer is also possible to design the interior according to preference.
Advantages Of Turning A Barn Into A Beautiful Home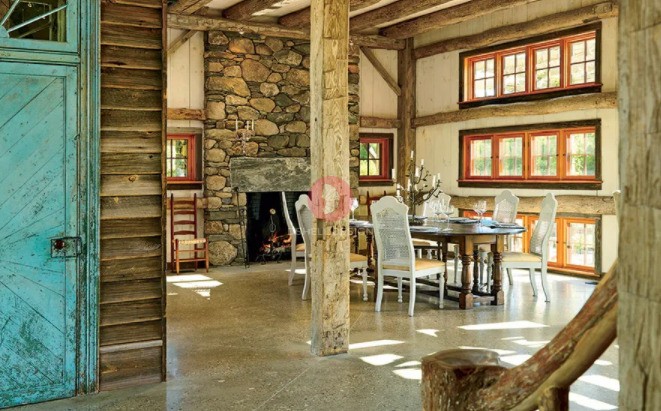 Transforming your old barn into a beautiful home will bring several advantages for you. Below we have explored some significant advantages of converting a barn into a house.
Additional Space
Barn projects are usually designed with sufficient space. So, the conversion of a barn mainly profits from tall ceilings that enhance the aesthetics of your house. This will help to make the interior of the home appear even bigger. For that, most barn conversion projects are specially designed with larger prospects.
Both Traditional and Modern Design
Barn conversions offer the experience of both traditional and modern house design. As barn designs with high ceilings and large wooden doorways, these will bring the traditional touch. On the other hand, the barn's interior offers the opportunity to make modern interior decors.
Countryside Experience
Nowadays, people prefer to live in the peaceful countryside for beauty. Living in the barn will give you the same experience of nurturing forever. This is because you can make your dreams come true by making your house to your preference.
Cost-Effective
Transforming a barn into a house is a simple process and doesn't consume too much money in your pocket. You just have to communicate with the local authority and get planning permission. Hiring a professional builder who has several years of experience will be an ideal option. A good builder will help you save costs on conversions in various ways.
Is A Barn Worth The Conversion?
After considering the above advantages, you may have realized that converting a barn into a house is really worth it. There is no adequate information about the average cost per square foot for transforming a barn. In most cases, a new foundation can cost from about $4,000 to $13,000.
Interior framing will cost an average of $1,000 to $2,900 per wall, and replacing the roof, depending on the size of the original structure, can cost about $5,400 to $11,200. Also, you'll need to spend a small amount of money on repairs, windows, doors, electrical, plumbing, or finishing details.
Conclusion
Transforming your old barn into a beautiful home is a good investment. This task is not as difficult, as you have seen above. Just following some procedures described above, you can easily build your desired home from a barn. This will help you experience living in a unique home that offers both traditional and modern touches.
Besides, this house allows you to design according to your preference, where you can easily add additional space, conventional conservatories, or attached garages. Another good thing is that converting a barn into a house will not cost a lot of money and will not be time-consuming.